Iowa Renters Insurance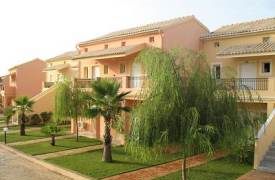 You may wonder why you should purchase renter's insurance. With rental properties, particularly apartments, there are many potential risks - including fire, theft, and vandalism. Renter's insurance, in many cases, is very affordable. At Central States Agency, we can provide you with helpful information and support so you can quickly and easily select a policy that meets your requirements.
As an independent insurance agency, we work with a number of highly rated insurance carriers so we can help you find the coverage that meets your for renter's insurance needs in Iowa and Minnesota.
Renters Insurance Options in Iowa
Personal property coverage in case of fire, theft or damage.
Liability coverage for risk of accident at your rental
Other coverage options also available
As with many kinds of insurance, your premium can change depending on your deductible and any extra coverage you decide to select.
Like with homeonwer's insurance, we suggest you keep an inventory of all the things you own. Consider photographing or videotaping every space and storing the images in a fireproof box or file them digitally. This will help you remember all the property you own in the event of a loss.
Contact us today to learn additional information regarding renter's insurance. We will listen to your property and liability needs, and together we can find solutions to address your insurance coverage requiremetns at a reasonable cost.