Livestock Risk Protection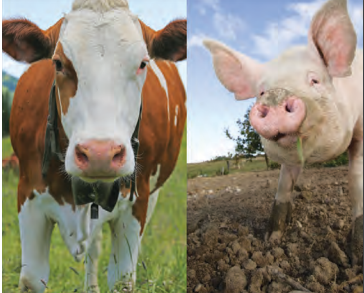 Livestock Risk Protection (LRP) is a risk management tool to insure against declining market prices. Beef and pork producers may choose from a variety of coverage levels and insurance periods that correspond with the time your livestock would normally be sold.
History of the Program
In July of 2019, the USDA increased the amount of premium that could be subsidized with Livestock Risk Protection from the previous amount of 13%. The USDA then again revised the subsidy rate structure in July of 2020 to what it is today (see below), making LRP a more viable option.
Coverage Level (%) - Subsidy Rate (%)
95.00 - 100 35
90.00 - 94.99 40
85.00 - 89.99 45
80.00 - 84.99 50
70.00-79.99 55
How to get a Quote
LRP quotes can be ran daily during the sales period of 4:20 PM to 8:20 AM CST, Monday - Friday.
Contact Austin Haisman or Andrew Porter at Central States Agency for assistance and quotes on Livestock Risk Protection in Iowa. We can assist you in creating strategies to meet your risk management needs.