Iowa Farm & Ranch Insurance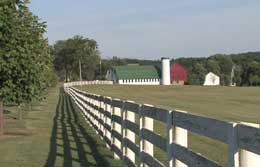 At Central States Agency, LLC, we write insurance coverage for farms and ag properties of all types and sizes. A farm policy will protect your farm or ag property for losses to your home or dwelling, farm property, and liability risks. If your farm is a business, as well, you may want to consider other additional coverages like loss of income, workers compensation, and commercial auto.
The different options and coverages for a farm and ag property policy can be confusing, but our team of agents has more than 50 years combined insurance experience in the farm insurance industry.
Farm & Ag Property Coverages in Iowa
We will listen to your property, casualty, and liability needs, and together we can find solutions to address your insurance coverage requiremetns at a reasonable cost.
Most farm & ag property policies cover:
Home protection - in the event of wind, fire or hail
Home belongings
Liability protection
Injury to another person or property damage
Livestock
Legal defense
Can also cover barns and other structures; machinery and equipment; and loss of income
Call us today to learn how we can help you.