Iowa Business Owners Policy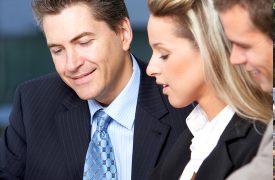 At Central States Agency, LLC, we have been helping area businesses find solutions to address their insurance coverage requirements for decades. A BOP combines all different coverages into one policy for your small to medium-size business assets.
We can provide you with helpful information and support, so you can quickly and easily select a policy (or policies) that meets your requirements.
Business Owners Policies in Iowa include:
Property coverage - protecting your building and contents that are owned by the company.
Liability protection - covering the company's products or operations that may result in the damage or injury to another.
Business Interruption - this protects your company from fire or other accident that may result in loss of income or operation of the company.
Other coverages - may include equipment breakdown, crime, liability, signage
Keep in mind also that you may need separate coverage for your commercial autos, workers compensation and group employee benefits like health and life insurance. Contact us to find out more about Business Owners policies in Buffalo Center Iowa including the Algona, Forest City, Lake Mills, Swea City, and Thompson areas.